World's 1st Virtual snowboard school
Improve online and in-person.
Get 25% off lessons with an instructor at Sun Peaks Resort.
Use your W&R membership to improve at a fraction of the cost.
Master Your Board With Online Snowboard Lessons
Join the Virtual Snowboard School to take your riding to the next level
Virtual snowboard tutorials
Video lessons with easy to follow instructions and demos
A pro in your pocket
Lessons anywhere, anytime with convenient access on the chairlift or at home.
Analyze your ride
1-on-1 feedback highlighting skill deficiencies, with guidance on what to practise and how to improve.
Progress bars
Practice is crucial to reach your potential. Train in the Online Snowboard School to level up and track your milestones.

Ask An Instructor
Online chat for added instruction to help you understand techniques and important cues within movements.
Suitable for everyone
No technical background required, videos for every ability level
Snowboarding Simplified
Progress through a proven and logical structure to dominate the mountain.
#RIDETRIBE
Find your tribe online in the Snowboard School. Share experiences, advice and link up to practise with your tribe.
The 5 How To's of Snowboarding
Progress with
green,
blue and
black video lessons
How to Stand
Develop a rock solid foundation for your snowboarding
How to Steer
Direct connection from body to board with responsive turning and added speed control
How to Grip
Improve stability, balance and control by using your edges effectively
How to Move
Add some fun and energy into your riding. Learn to conquer and adapt to any terrain
How to Blend
Link everything together to ride like a pro and unleash your style!
---
Train and practice all the lessons in the Virtual Snowboard School to:
Improve strength & mobility
Increase stamina & endurance
Boost confidence on the slopes
Reach your maximum potential on the snow – Ride fast, fun and safe
Ride the whole mountain and conquer new terrain
Develop body awareness & self-analysis
Regularly check for improvements to avoid plateaus
The video lessons featured in the Virtual Snowboard School have improved 1000's of peoples riding on snow.
They are real lessons that get real results, taught by professional instructors.
The lessons have been tried and tested over 6+ seasons during traditional in-person instruction at resorts in BC, Canada.
Be An Expert In The Science Of Snowboarding
W&R Virtual Snowboard Lessons are available in HD and give a 360° demo with drone technology
Our Drone
DJI Inspire 1.
4k resolution, 12.0 Megapixels.
The Film Factory
In association with The Film Factory
thefilmfactory.ca
Meet your Instructor
"I spent multiple seasons coaching and certifying instructors in British Columbia and fell madly in love with the science of snowboarding.
After teaching 1000s of lessons in-person to all ability levels from beginners to experts, I want to help you also take your snowboarding to the next level! Easily skyrocket your riding and get super snowboard skills with online tuition. Gain the confidence and control to dominate the whole mountain."
Fraser Johnston
CASI lvl 3, Evaluator lvl 2, Park Evaluator.
"I felt my snowboarding skyrocket. Each How To really allows you to get to grips with what's required when you ride."
Becky Barnett
"Practising makes for a fun day on the hill. It's like working out in the gym but for your snowboard instead."
Matt Child
"Did I ever have my eyes opened by some of the lessons! They allowed me to understand snowboarding in a whole new way."
Jordan Romero-Porter
---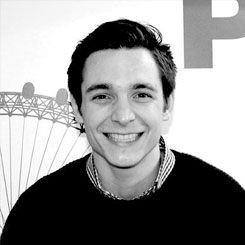 "I was hesitant on greens, after some tips from Fraser, I quickly found myself whizzing down blues with a smile."
Dominic McWilliam
"I've done seasons in France and felt like my riding had plateaued. I love using the movements and having the focus of improvement when I ride."
Matt Morgan
"Snowboarding has never felt so easy with Fraser as an instructor."
Johanna Bryant
Easily Improve Your Snowboarding
Get this FREE Snowboard Yoga guide to improve your mobility and riding 🚀 📈
Exclusive Videos + Tips Inside To Upgrade Your:
❄️ Strength + Stamina
❄️ Mobility + Flexibility
❄️ Balance + Coordination
Practicing yoga at home is one of the best and fastest ways to develop your snowboarding